What is Bio Green Clean?
Bio Green Clean is the single most effective all-purpose natural cleaner on the market. It is 100% plant-derived, phosphate, fume and fragrance-free and completely safe to use around people and pets. Even more, Bio Green Clean's uses are absolutely endless, so people can simplify their cleaning routine and get rid of all those chemicals under the sink. Finally, a clean we can all feel good about!
Our Mission
Is to help protect the planet and its inhabitant by providing a safe, earth-friendly alternative to chemical cleaners that is so effective people will never want to use anything else.
Being part of the change
There are many ways you can choose to make clean living choices. What we put in and on our bodies, how we get from place to place and of course how we maintain our homes – all of this matters.  Many people don't stop to consider whether their cleaning products are safe for their families and their pets.  They assume that because those products are on the market, they must be safe.  Unfortunately that is not always the case.  We are here to offer alternatives to chemical cleaners – green cleaners that actually work!
Growing an ethical company
Mark Graff started Bio Green Clean in 2006 in the Rocky Mountains of Colorado, wanting to offer the world a revolutionary cleaning solution while providing an ethical solution to the growing problems that face our environment. After a lot of experimentation with different formulations, he finally settled on one that is remarkably effective at dissolving grease, grime and adhesives and could be diluted for all sorts of other applications. Best of all, he found it to have no adverse effects on the eyes, skin and lungs, with no added dyes or fragrances. Mark couldn't stand the smell of chemicals.
Mark developed the business over the next 8 years with a focus on customer satisfaction in both the customer service and the products themselves. His years of hard work paid off as he grew the company into a flourishing business whose thousands of loyal customers couldn't believe they had ever lived without these amazing cleaners. Regrettably, Mark died suddenly in 2014 having not yet achieved his goal of getting Bio Green Clean into every household in America.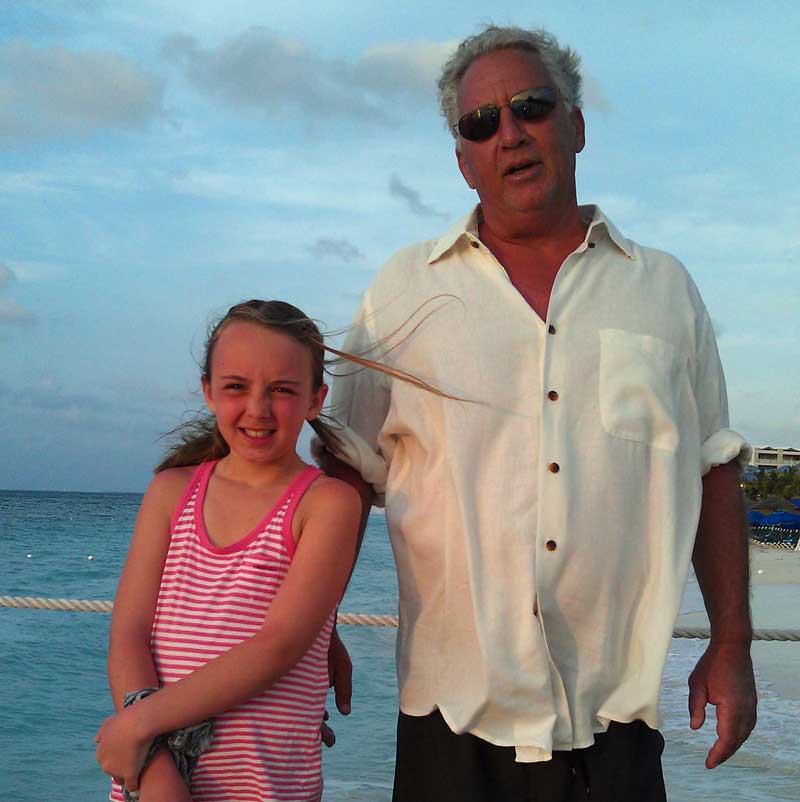 Furthering a legacy
Sarah, Mark's daughter was a teacher by trade and had always been passionate about children and the great outdoors. Having been blessed to live in some of the most beautiful places on earth, she had always supported and admired her father's quest to make a difference on the planet. After careful consideration and some sleepless nights, Sarah decided that selling the company, or allowing her father's dream to die, was simply not an option. She left her job as a teacher, and made room in her busy schedule as a mom of two young girls to become an entrepreneur, to ensure the continued success of the Bio Green Clean dream. She moved the headquarters to her home in upstate New York and has worked to build on the great foundation her father had laid. Every day she hopes he would be proud.